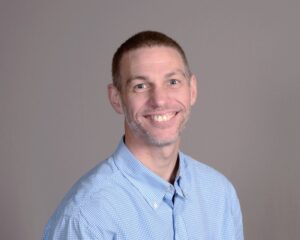 Tim Brigham
Senior Pastor
Tim Brigham serves as our Senior Pastor. His passion is to help every member be connected to a small group and equipped to carry out God's purpose in their lives. Tim earned his Bachelor of Arts in Biblical Studies from The Baptist College of Florida in Graceville, Florida; and his Master of Arts in Theological Studies from Liberty Baptist Theological Seminary in Lynchburg, Virginia. Tim is married to the love of his life. They met while attending college. They are parents of three energetic kids. In his spare time, Tim likes to spend time with his family which includes four dogs. He also enjoys participating in and watching sports.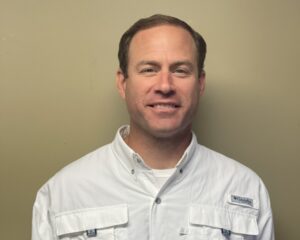 Forrest Smith
Family Pastor
Forrest Smith serves as our Family Pastor. God has given Forrest a passion to see lives transformed through the grace of God. His desire is to see Ephesians 3:19 fulfilled in each life "to know the love of Christ which passes knowledge; that you may be filled with all the fullness of God. He has served God's church in a variety of areas including: Director of Missions for the West Florida Baptist Association, founder of CROSSover Ministries, Inc. for local at-risk youth, and most recently as Youth Pastor of Damascus Baptist Church Graceville. He has a heart for the nations and led annual mission trips to the Dominican Republic for One More Child, along with serving internationally in Peru and Malaysia. He was ordained into the Gospel Ministry in 2014. He and his wife Kelly are raising three incredible children: Sydney (14), Ethan (12) and Jason (8). He enjoys watching his children participate in performing arts productions and spending time with them outdoors, especially at the beach.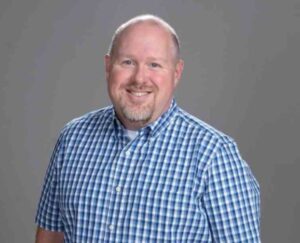 Stacey Ethridge
Worship and Senior Adult Pastor
Stacey Ethridge was born in Dothan, Alabama. His wife, Debbie, was born in Marianna, Florida. They have one daughter, Megan. Stacey has a master's degree in Church Music and Worship from Southern Seminary and has served in ministry since 1994 in churches in Kentucky, Florida, and Alabama. His greatest passion is leading worship that ministers to every generation, drawing the church together in unity and into an encounter with the Word and with the Lord. Stacey is also gifted in technology, with a wide array of experience with audio, media, and video applications for worship. Finally, Stacey provides leadership and resources to our senior adults, the Joy Group.
Deborah Easterling
Financial Secretary
Deborah has lived in the Chipley area her entire life, graduating from Chipley High School in 1984. She has one daughter Ashlee and son-in-law Zeke. Deborah currently has 1 grandson, Case Ray born in 2020. She also has two very special nephews and one niece. She has been on staff at Shiloh Baptist Church since May of 2011, serving 2 years as Ministry Secretary before moving into the position of Financial Secretary. During her free time she enjoys spending time with family and friends, water sports, fishing, traveling and shopping.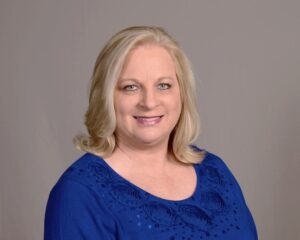 Tonya Trawick
Ministry Secretary
Tonya was born and raised in St. Marys, GA and now calls Bonifay, FL, her home. She has been on staff at Shiloh Baptist since July 2013 having moved from Hilliard, FL, to the panhandle with her husband Rodney. Together they oversee a ministry whereby they minister to those in ministry leadership. They have 4 children; Shannon, Brooks, Brandon, and Brittany and are grandparents to 4 wonderful grandchildren. She enjoys being with family, reading, camping, water activities, and laughing with friends.
One of Tonya's favorite scriptures that has impacted her life is Jeremiah 29:11 "For I know the plans I have for you, declares the Lord, plans for welfare and not for evil, to give you a future and a hope."